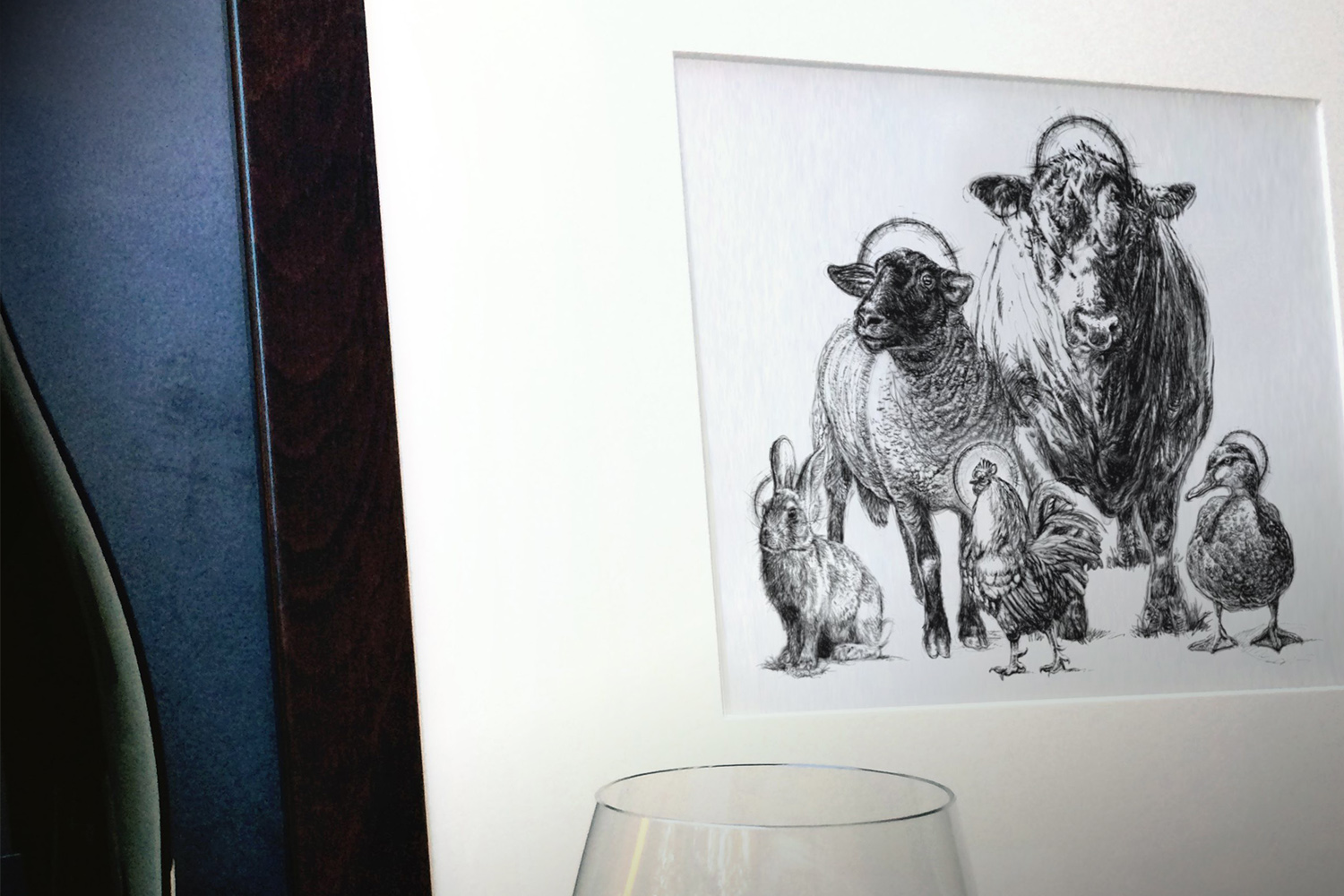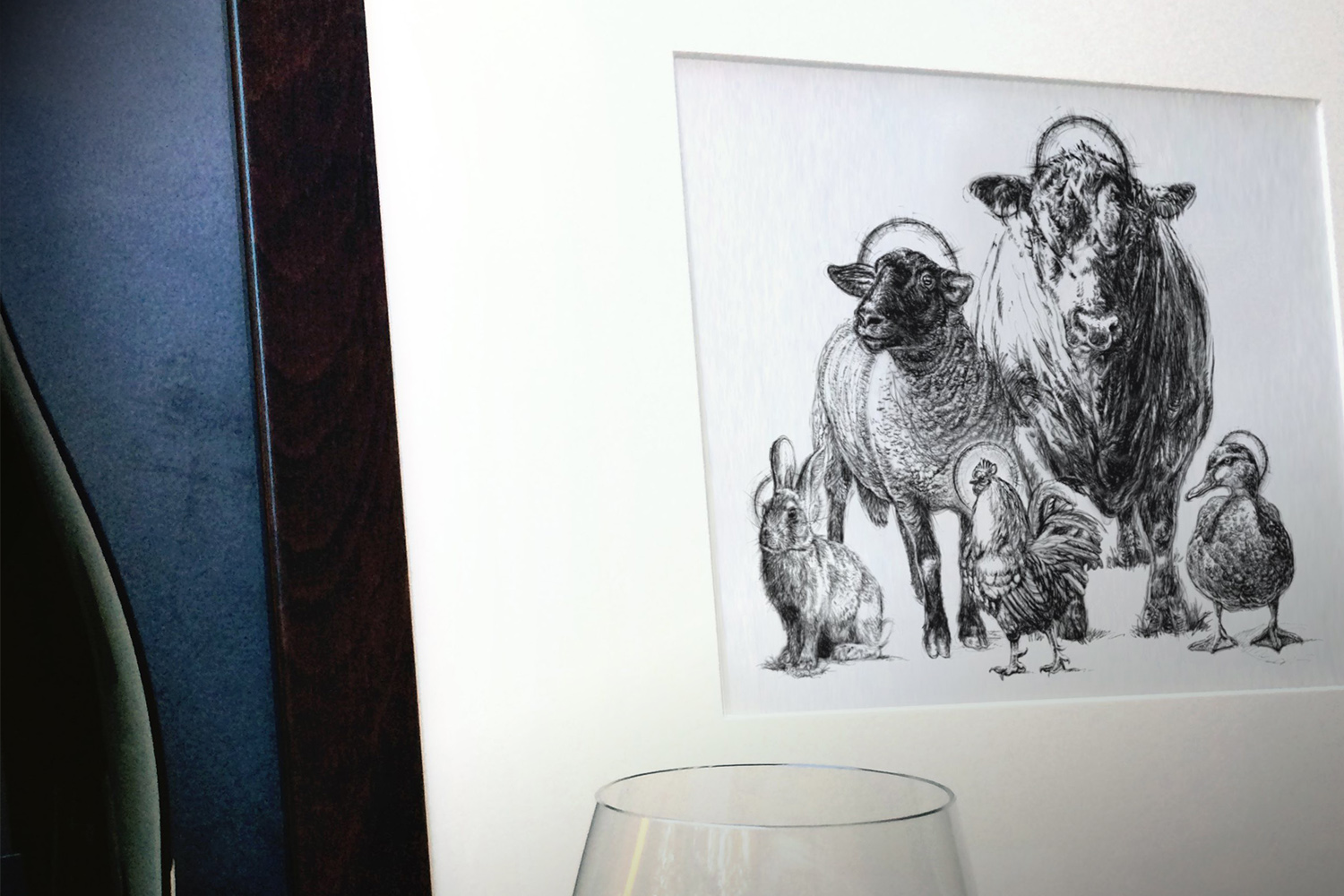 Saints come marching
Introducing St. Maur's latest addition to their fold, The Saint Series. Created by the Panizzutti family to celebrate the treasured animals on their farm. And everything good about life at St. Maur.
Each animal was lovingly illustrated the old fashioned way. Observation, 18 pencils sharpened, 76 hours drawing, unknown quantities of wine. A true labour of love.
Pinot Gris is dedicated to St. Maur's rooster. Chardonnay to the rabbits that roam freely amongst their vines. Pinot Noir to their family of ducks. Cabernet Sauvignon Merlot to their Suffolk sheep. Cabernet Sauvignon to their prized herd of Angus bulls and cows.
One of five varietals. This one celebrates St. Suffolk the Ewe.
St. Langshan the Rooster. Confident, gregarious and a stand-out in any crowd.
St. Oryc the Rabbit. Always welcoming, friendly and worth getting to know.
St. Mallard the Duck. Soft, smooth, but with surprising strength.
St. Suffolk the Ewe. Calm, comforting and always at home in a group.
St. Angus the Bull. Bold, confident with controlled power.
The Saint Series. Take them home with you.